Fatal injury claims: everything you need to know about claiming compensation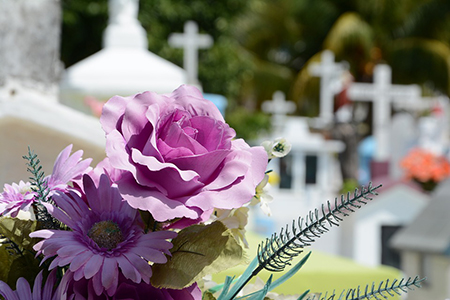 When you or someone close to you is involved in an accident, it can be a traumatic experience that has a devastating effect on your life. Unfortunately, accidents can result in fatalities; when a loved one is killed in an accident, be it at work, in a road traffic collision or through clinical negligence, the aftershocks can take a lifetime to overcome. If someone close to you is involved in a fatal accident, chances are you won't be thinking about claiming compensation, but if the incident was the result of someone else's negligence, you could be eligible to claim compensation.
Here at Fonseca Law, we understand that money will never make up for the death of a loved one, but the compensation awarded will ensure that your life won't be affected financially; when you're mourning the last thing you need is for your life to become even more complicated. The law surrounding fatal injury claims is extremely complex, that's why it's important to speak with a legal firm such as ourselves which has the knowhow and experience to guide you through the process.
Who is eligible to claim compensation and what for?
Under the Fatal Accidents Act of 1976, a legal representative is able to bring a fatal injury claim on the behalf of the deceased's spouse, civil partner, parents, grandparents, co-habitees, siblings or aunts and uncles. The most common fatal injury claims are for injuries sustained in a road traffic accident, through clinical negligence or through an accident at work. For accidents at work, the claimant can make a claim for a single incident, or for a death that was the result of a long-term illness such as mesothelioma or other asbestos-related illnesses.
How much compensation is awarded for a fatal injury?
The amount of compensation awarded following a fatal injury will differ depending on the personal circumstances of each case, but the total amount will be calculated using three different components.
Bereavement Costs
The Fatal Accidents Act of 1976 states that a lump sum payment of £12,980 can be awarded to a deceased person's spouse or to the parents of a deceased child.
Actual Losses
The amount awarded for Actual Losses will differ between cases, but this compensation is designed to cover any costs that the claimant incurred while caring for the deceased prior to their passing. It will also cover funeral costs and, if the death occurred a significant period of time after an accident, loss of earnings, medical costs and any spending linked to necessary alterations to the deceased's living spaces.
Dependency Compensation
This compensation is awarded to any dependants (wife, husband, children, etc.) who relied on the income of the deceased person to live. The amount will differ between cases and will take into account a number of factors, including loss of earnings and any future losses such as a pension provision or other work-related income.
Timeframes in fatal injury claims
Like most personal injury claims, in the event of a fatal injury, the same timeframes apply, which means that you have three years from the death of your family member to make a compensation claim. We obviously understand that claiming for the death of a loved one can be a terrible experience, but the sooner you claim, the better your chance of success.
If you think you meet the requirements to make a fatal injury claim, our experienced team of personal injury solicitors can help you. Our solicitors will explain each stage of the claiming process to you and act on your behalf to ensure you win the compensation you deserve. We understand that no amount of money will replace a loved one, but it will help ensure that your life can continue as normally as possible. To speak with our team, please contact us on 0800 156 0770, email enquiries@fonsecalaw.co.uk or visit us in our office in Ebbw Vale.