Claiming compensation for a bus accident, is it possible?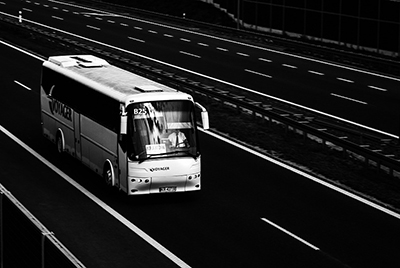 In the UK today, there are about 35-40 million cars on the road, and around 5.16 billion bus journeys made annually. Therefore, it's no surprise that road traffic accidents happen frequently, with claims ranging from the minor to the extremely serious, and occasionally fatal. Common road traffic accident personal injury claims involve one or more cars, and in these cases, the claims are often settled between two or more parties. However, a bus accident personal injury claim can be a little more complex, due to the large number of variables that need to be taken into account.
A bus personal injury claim could be brought about because of a road traffic collision between a bus and a car. If you've been involved in a road traffic accident with a bus, you will need to prove that the bus driver was at fault, and that you have sustained a personal injury as a result. In most cases, a collision between a car and a bus results in a similar personal injury claim to that of an accident between two cars. The main difference is that you won't be claiming against the driver, rather the bus company, be that a public or private organisation.
A bus accident claim can also arise from another incident other than a road collision. Bus passengers can be injured by slipping in the gangway as a result of wet floors due to litter or spillages. Bus accident claims can also arise from poorly maintained flooring or steps on the vehicle.
How to make a bus accident claim
If you have been injured in an accident on a bus or in a road traffic collision, the first thing to do is ensure you are well. If you have been injured, it is important to see your doctor to make sure you're fit and healthy, your doctor will also need to provide medical proof of your injuries for the personal injury claim. Once you have recovered from your injuries, the next step is to speak with a claims management company such as ourselves here at Fonseca Law. Once you contact us, one of our experienced personal injury solicitors will assess your claim and determine whether or not you are eligible to claim compensation.
If your injury was the result of a road collision, then your personal injury claim will follow similar steps to that of a collision between two or more cars, except you won't be claiming against the driver, rather the company that owns the bus. If you're claiming for a slip or fall in the bus due to spillages or poorly maintained equipment, you'll need to prove that the bus company was negligent; examples of negligence could include: a poorly maintained/serviced bus, or proof that the driver was not qualified to drive.
To help your bus claim, you should also try to provide your solicitor with key documents, such as medical records, names and details of any witnesses, photos of the scene, and personal identification documents.
How much compensation can be claimed for a bus accident?
It is very hard to determine exactly how much compensation you'll be awarded in a bus injury claim as there are a number of key factors that could influence the final settlement. As a general rule of thumb, the more serious the injury, the higher the compensation package will be.
Have you been injured on a bus or in a road traffic collision? If so, you could be able to make a personal injury claim. To find out more, please contact our team of personal injury solicitors today on 0800 156 0770, email: enquiries@fonsecalaw.co.uk or visit us in Ebbw Vale, South Wales.