Government reveals lawyers can still be used in small claims court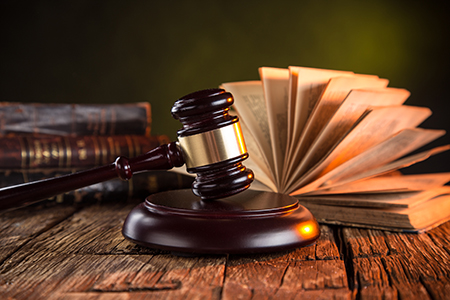 If you've been an avid reader of our personal injury blog, you'll know that we've previously reported on the government's plans to reduce the cost of personal injury compensation claims on the British Justice system. We've also previously written about fixed costs for clinical negligence claims, and the decision to raise the small claims limit for all personal injury claims in the small claims court from £1,000 to £5,000. These decisions have been criticised by many personal injury solicitors and other experts in the legal sector, and while the government appears to have taken on board the criticisms surrounding clinical negligence claims, it appears to have had little to no impact on the issue of the small claims limit, stating that the rise would not stop claimants still using personal injury lawyers.
During a recent Parliamentary debate on the issue of access to justice, justice minister Sir Oliver Heald said that the personal injury reforms would generate a £40 cut in motor insurance premiums, and that these savings should not be sacrificed in favour of a small claims threshold that has been in place since 1991 and, in his words, in the interests of solicitors. He continued to say that the government is increasingly concerned by the scale of whiplash fraud which is having a significant impact on the price of motor insurance. During the debate, Sir Oliver cited figures showing that despite huge improvements in car safety, there were 770,000 road traffic accident claims in 2015-2016, significantly higher than the 460,000 recorded in 2005-2006, with 90% of claims in 2015-2016 being related to whiplash. Sir Oliver questioned why the increase was so dramatic, and suggested that the government needs to take action against the blatant whiplash fraud culture in the UK. He added that despite claimants not being able to recover costs, they can still employ a lawyer if they so wish, and claimants with cases deemed complex enough for a county court setting can apply to have their case moved there.
Whiplash fraud not as big as government makes out
Following Sir Oliver's remarks, Labour MP Rob Marris said that the government's figures on road traffic accident claims were wrong, saying that the percentage of whiplash-related claims for road traffic accidents has come down by 7% compared to 2011-2012. Mr Marris urged the government to rethink its reform proposals given that the figures are coming down; he also criticised the Association of British Insurers (ABI) for publishing "misleading" information, and suggested that the ABI's claim that many cases of successful fraud go undetected is simply not true.
New reforms targeting soft-tissue injuries
During the debate, Conservative MP Chris Philp said that the reforms should only target soft-tissue injuries. He continued to say that a claim for a broken rib or wrist is perfectly valid and a claim should be allowed to continue, but claims for soft-tissue injuries should be targeted because there is, in his words, no objective medical evidence to support the claim other than the claimant's own claim. Mr Philp added that he backs a ban on pre-medical offers and cold-calling, and suggested that claims management companies should do more to explain to claimants that making a false claim or fabricating evidence is an un-lawful act. He added that many claims management firms don't do this, and actively encourage false claims.
Here at Fonseca Law, we support the government's overall plan to reduce the number of fraudulent whiplash claims, but not at the expense of genuine claimants' access to justice. We also don't agree that claims management companies are encouraging fraudulent, fabricated claims. If you have been injured in a road traffic accident that wasn't your fault, we can help you claim compensation. Please get in touch with us today on 0800 156 0770 or fill out our online evaluation form and we'll get back to you.