Personal injury reforms detailed in full by the government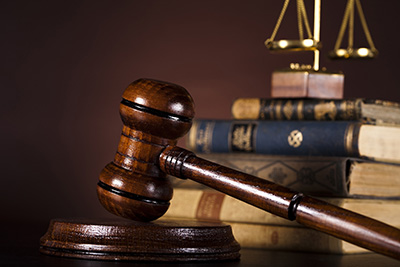 Despite criticism from many experts in the legal profession, the government has announced that it plans to press ahead with its personal injury reforms and has recently revealed the full extent of their plans. In a move designed to crack down on the 'compensation culture' which is apparently rife in the UK, the small claims limit will indeed rise to £5,000 for whiplash claims, but only to £2,000 for other personal injury claims, a move which represents a small victory for campaigners who argued that a blanket rise in the small claims limit would seriously hurt those people claiming for something other than a road traffic accident, such as an accident at work.
A recent report suggested that 35,000 jobs could be put at risk as a result of the personal injury reforms being pursued by the government. However, the Ministry of Justice (MoJ) has dismissed these claims, saying that the personal injury sector is robust and adaptable, and will be able to take these reforms on board quickly and efficiently with little disruption. In addition to the small claims limit increase, the government has also announced that it is pressing ahead with plans to ban offers to settle whiplash claims without any supporting medical evidence, while there will also be a fixed tariff introduced to cap compensation pay-outs in whiplash claims. The tariff is expected to help ensure that "payments are proportionate to the injury suffered".
New whiplash compensation tariff introduced by the MoJ
During the reform announcement, the government also published a detailed response to the whiplash consultation paper it sent out a few months back. The government said that 56% of the 625 responses it received were from claimant solicitors arguing that the number of claims registered with the Compensation Recovery Unit has been falling over the last 12 months. The government dismissed this argument, citing statistics that suggest the opposite is happening and that the number of claims is actually rising because many 'soft tissue' injuries of the neck or back are being considered with those labelled as whiplash, which increases the figures significantly.
The MoJ has stated that it believes many claimants are bringing cases for relatively minor injuries and exaggerating the severity of the injuries they've sustained to achieve a higher level of compensation. The MoJ continued by saying that it has become "culturally acceptable" for claims to be made for low level whiplash injuries and this needs to stop.
Following the consultation, the MoJ has announced that it won't remove any compensation for pain, suffering and loss of amenity (PSLA) for minor injury claims, but will introduce a tariff for claims which will award compensation based on the injury duration. The tariff they published is based on injuries between 0 and 24 months and will only apply to road traffic accident-related whiplash claims and minor psychological illnesses, with more serious psychological conditions such as PTSD and depression not included.
Under the new tariff system, people who sustain the most minor injuries (0-3 months) as a result of a road traffic accident, and not just whiplash, will only receive £225 in compensation. Injuries lasting between 4-6 months will see a claimant receive £450, while injuries lasting 7-9 months will see claimants receive £765. Claimants with injuries lasting 10-12 months will receive £1,190, while claims for injuries lasting 13-15 months will receive £1,820 in compensation. Finally, claimants will receive £2,660 for injuries lasting 16-18 months, while claimants with injuries lasting 19-24 months will receive £3,725.
In addition to these figures, the MoJ revealed that judges will be able to increase or decrease compensation levels up to 20% in exceptional circumstances, which will be left to the discretion of the courts.
The government revealed that it plans to introduce the personal injury reforms as a package on 1October 2018, while the small claims limit rise will be done by statutory instrument rather than through primary legislation.
Have you been injured in a road traffic accident that wasn't your fault? If so, we can help you win the compensation you deserve. Whether you have questions about a claim or the new tariff system, we can help put your mind at ease. Get in touch today on 0800 156 0770, email enquiries@fonsecalaw.co.uk, or pop into our office based in Ebbw Vale, South Wales.