UK public opposed to government's personal injury reforms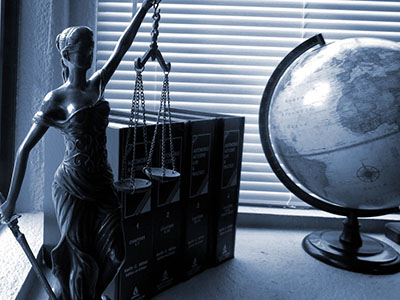 The proposed personal injury reforms due to be introduced by the UK Government have been met with fierce criticism, especially from lawyers and organisations such as the Justice Committee, and it appears that it's not just those in the legal profession objecting to the reforms. A survey commissioned by the marketing collective group First4Lawyers has found that most of the UK's public oppose the reforms too.
The survey found that four in five motorists do not believe promises from the government that their insurers will cut premiums on their insurance policies, despite claims from the government that the reforms will save the legal profession around £1 billion.
The survey of 2,080 people by YouGov also found that a similar number of respondents wouldn't know what to do if the personal injury reforms forced them to pursue a claim on their own without any legal representation.
According to the survey, 71% of the respondents would rather see the current levels of compensation for an accident that wasn't their fault retained rather than see a drop in their insurance premiums.
#RepairTheRightBody
The survey was conducted by First4Lawyers as part of their public campaign called #RepairTheRightBody which urges members of the public to inform their local MPs that the government's proposed reforms to personal injury claims are wrong for prioritising repairing cars over repairing people.
First4Lawyers added that 82% of these surveyed had not heard about the government's reforms, while 78% said that they wouldn't know how to go about claiming for damages without legal support. In addition, only 16% of the respondents supported the new compensation tariff being proposed by the government, which will significantly reduce the damages paid to those with injuries of up to two years.
Rounding off the stats, 71% of respondents said that that they preferred the current compensation system when compared to what the government is proposing, which is £35 off their insurance premiums and less compensation if they suffered a road traffic accident that wasn't their fault. In addition, around 79% of respondents felt that insurance companies are unlikely to pass on the savings they make as a result of the personal injury reforms.
The director of operations at First4Lawyers, Andy Kay, said that it's not too late for the government to listen to the response of the public. She added that consumers have easily recognised that the reforms will only benefit the insurance companies, who already enjoy eye-watering profits, while the individual loses out. She concluded that ministers have their priorities shamefully wrong, and added that damaged cars will end up better off than damaged people.
Have you been involved in a road traffic accident that wasn't your fault? If so, get in touch with Fonseca Law today on 01495 303124, email: enquiries@fonsecalaw.co.uk, or pop into our offices in Ebbw Vale, South Wales.