ABI boss backs campaign against blanket increase in small claims limit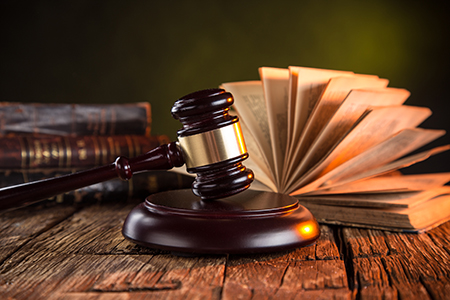 The issue of the small claims limit has been in the news quite often over the past few months, and just recently it was revealed that despite concerns from legal experts, the government is pressing ahead with a raise in the small claims limit to £5,000. However, the government has also stressed that claimants will still be able to employ the services of a personal injury solicitor once the limit has been raised.
In case you're unfamiliar with the government's proposals, the Ministry of Justice wants to remove the right for general damages in minor soft tissue injuries, and increase the small claims limit for all personal injury claims to £5,000 from the original limit of £1,000, which many in the industry believe will hurt claimants' ability to claim legal aid in claims valued below £5,000. While the government has listened to concerns relating to clinical negligence costs, it believes the claims limit for personal injury claims needs to be raised to reduce the impact of fraudulent claims on the British justice system. Many experts in the legal sector are concerned that the government is planning to raise the small claims limit for all personal injury claims, and these concerns have now been echoed by the director of the Association of British Insurers James Dalton.
Small claims limit should only apply to road traffic accidents for now
Speaking to the House of Commons justice committee, Mr Dalton explained that while the rules should change to allow for the small claims limit rise, this rise to £5,000 should only be implemented for road traffic accident claims at this current time. He went on to say that consumers need information and safeguards so that they understand how to start a claim in this new environment; information and safeguards which consumers don't currently have.
Mr Dalton further explained that road traffic accident claims aren't that complex at the low value end, and that most people would be able to identify exactly who was at fault if someone was injured in a collision. He did acknowledge that some claimants could be put off claiming because of the £180 medical report fee, but revealed that insurers will be willing to pay this fee if a claim is filed within a month of an accident.
During the meeting with the House of Commons justice committee, Mr Dalton was asked about the insurer industry's promise to pass savings from any reforms on to customers, and he revealed that he was unable to comment on exactly how many ABI members were committed to reducing premiums, but did admit that insurers have saved millions from the reduction in fixed fees in 2013.
Appearing alongside Mr Dalton was Neil Sugarman, president of the Association of Personal Injury Lawyers (APIL), who said that the government shouldn't be focusing too heavily on personal injury reforms, and instead should target claims management companies, which he believes are unnecessary.
Here at Fonseca Law, we don't feel that claims management companies are unnecessary as they offer help to thousands of people who are injured through no fault of their own every year. Yes, some claims management companies are misleading people and adding extra cost to the system, but not all. If you have been injured in a road traffic accident, an accident at work, or an accident abroad, we can help you make a personal injury claim. Our personal injury solicitors are experienced in all areas of personal injury and will only offer helpful and honest advice. To find out how we can help you, get in touch today on 0800 156 0770, email enquiries@fonsecalaw.co.uk or pop into our office based in Ebbw Vale, South Wales.